My husband and I pitched at a Shark Tank open call in Las Vegas. I was on the fence about attedning, but after doing a little bit of research, I discovered that one of the Sharks wears hearing aids and my decision was made. We were going to that open call!
Here is our experience at the casting
We arrive at the ballroom, where the open casting takes place, at 8:10am.
 The first thing we noticed was the line of people waiting for their wristbands. There must have been 400 people in line already. People had started lining up at  three in the morning, even though the website had instructed people to not line up before 8am. While waiting in line, I chatted with a guy that created a 360 camera attachment for cell phones. It was a very cool invention. He was super pumped about our product too and gave us pointers on what we should mention in our pitch.  
9:00 am
We get our wristband (252 out of 600) and we are instructed to return around 2pm. This gives me time to get back at the hotel to grab our headbands and visuals for the pitch. We have some time to kill so we hang out at the casino and then grab a bite to eat before heading back to the ballroom.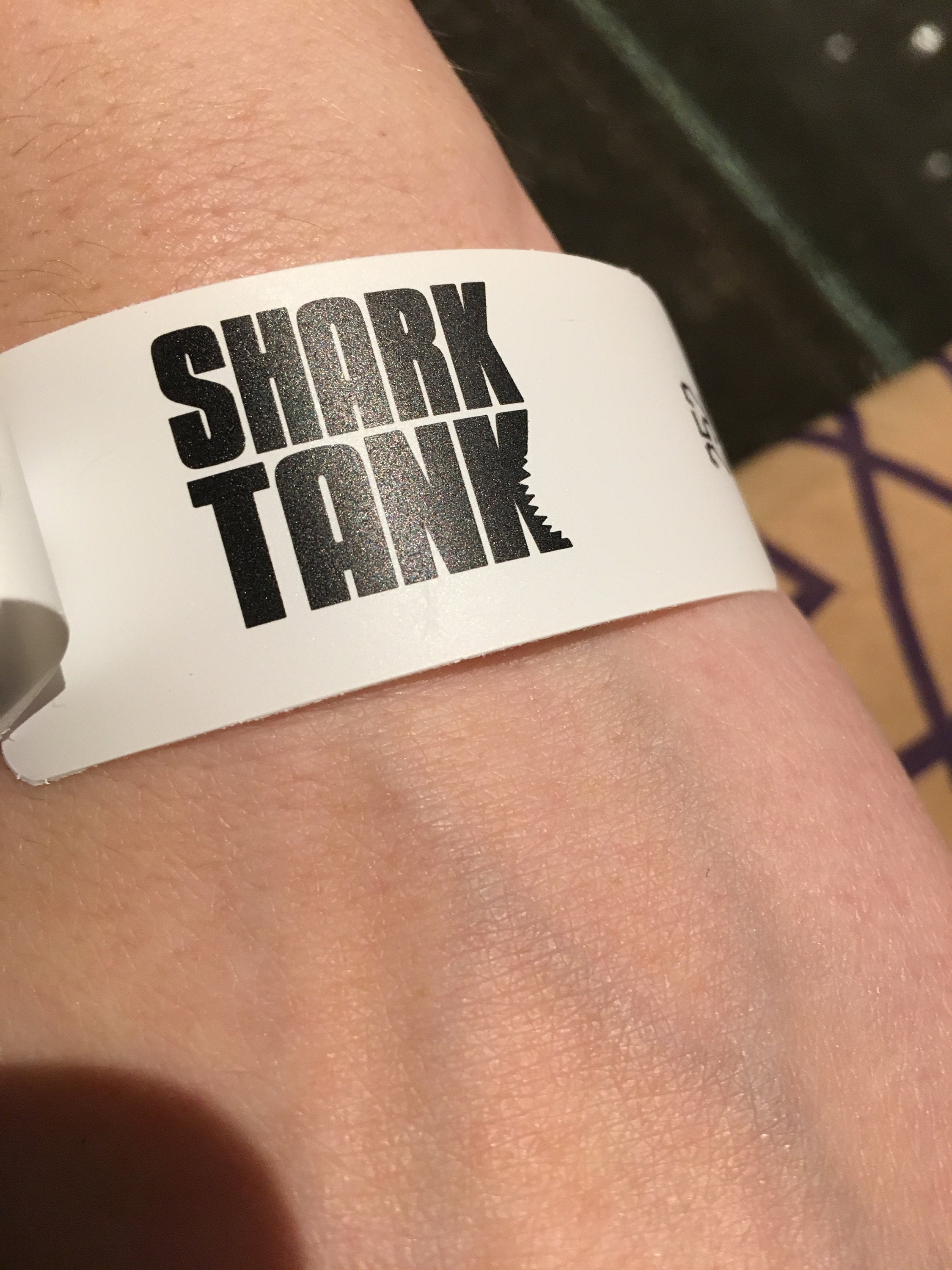 2:00 pm
The casting judges are running behind and so we wait for about another 2 hours in the ballroom and we continue to practice our pitch. After the judges wrap up the pitches from people with wristbands from 100-199, Mindy, who is the casting director, gives everyone a little pep talk for 200s group.  Each applicant is allowed to pitch their product for one minute to one of the five casting judges on the floor and then casting agent can ask a few questions. The pitch should  cover 50% of the product and 50% of the story behind the product. Its a very short amount of time to WOW a casting judge. I knew that I would have a hard time conveying everything I wanted to say and so I had already prepared an eye catching sales infograph that would be easy for casting person to understand. On the back of the infograph, I added a picture collage of our cutest little Ear Suspenders models.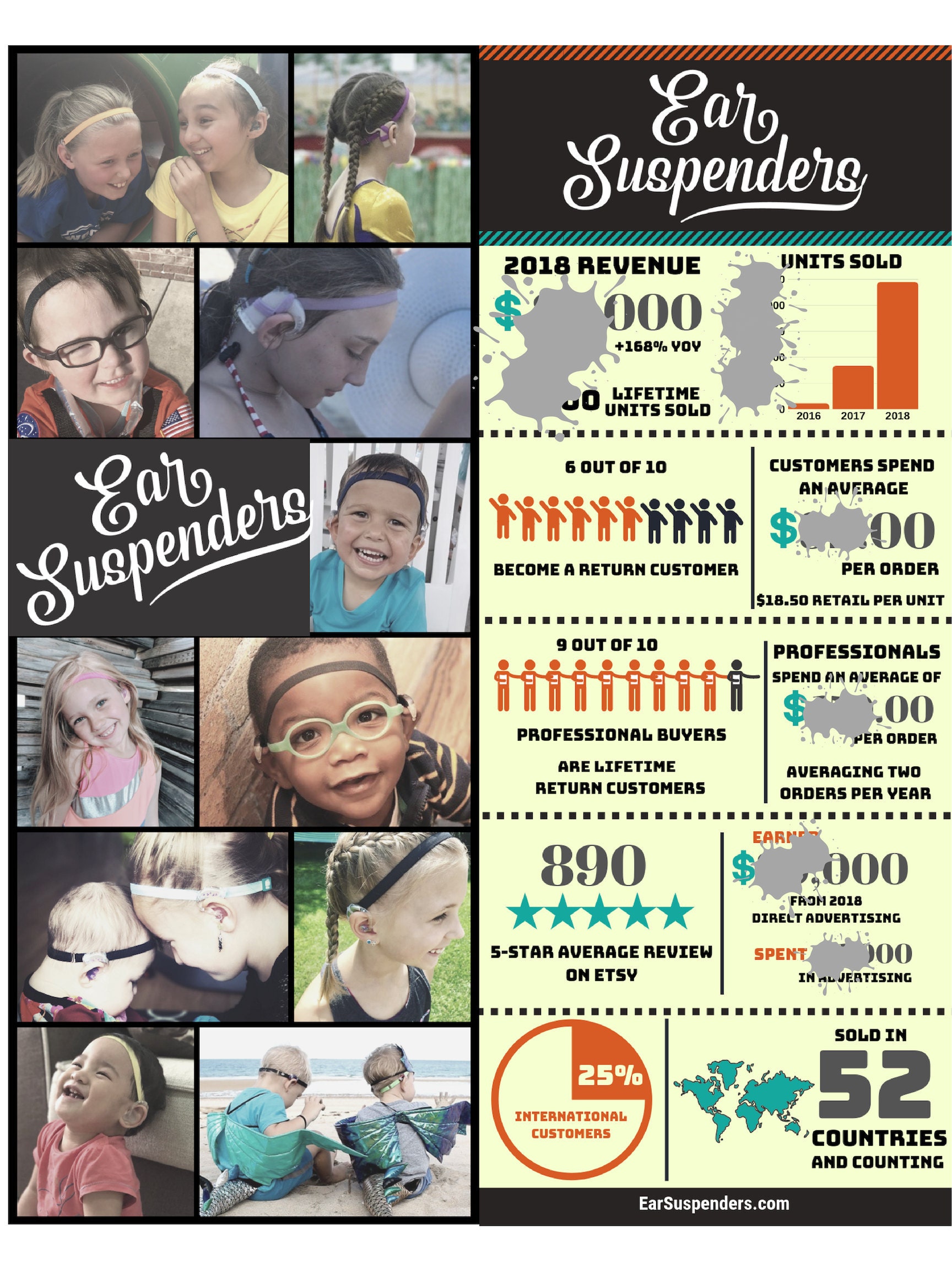 While we were waiting, we chatted with the guy sitting next to  us who created dog waste bags that look like animal puppets when you go to pick up poop. He brought his big beautiful dog with him and I had way too much fun petting him.
4:00 pm
Our number 252 was called and the stars must have aligned that day because we get to pitch to Mindy, the casting director. I was absolutely thrilled because Mindy has been casting  for Shark Tank for all 11 seasons!
THE PITCH
I walked up to Mindy's table, handed her my application, introduced myself and began the pitch. I can't tell you word for word what I said, but i'll give you the gist of it all.
I began by giving her a brief explaination of my product and demonstrated the key components of the product. 
I told Mindy about my son and my struggle to keep his hearing aids/cochlear implants on and that I was relentless at designing  a product that actually worked.
I showed her the pictures on the collage that I made to show her how they are worn. She wanted to know which one was my son and I pointed out the preschooler with glasses. I told her that my son has a viral "hearing for the first time" video and she seemed impressed that he had 5 million views on YouTube. I had not planned to mention the video but for some reason it came out during the Q & A with her.
She asked me what I would do with the money and I said something along the lines that I wanted to expand outside of our USA market and also expand our target populations outside of the pediatric world. 
As we were wrapping up, I flipped over the picture collage to reviel the infograph I made regarding our sales. This really WOWed her and she even made a comment that she wished everyone made one of these infographs for their pitches because it would make it easier for the casting agents. Without that infographic, I don't think I could demonstrate how much of a need there is for Ear Suspenders. I was quite proud of myself for thinking outside the box and thinking of something original. Mindy kept the infograph I made and one of our brochures. 
 After the pitch, we shake hands and we are let out through a service door and into the hallway. At this point my husband and I are on cloud 9.... We did it!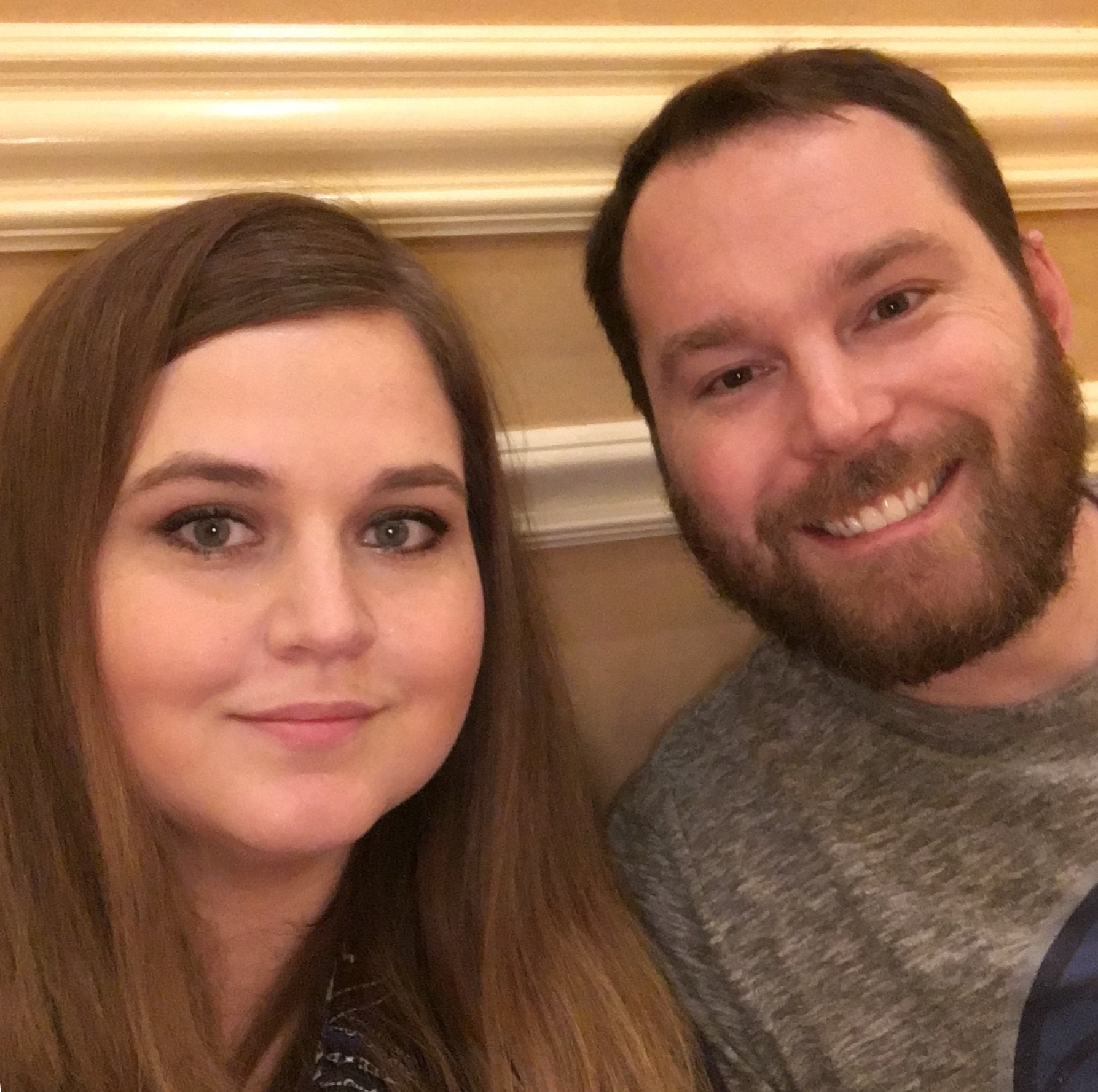 WHATS NEXT?
Open call is only one of many screenings before getting selected for Shark Tank. The next step is waiting to see if we get a call in the next few weeks. If we don't get a call by March, than its assumed that they passed on our business. If we get a phone cal, then we will be expected to have multiple interviews over the phone. If we pass the phone interviews, then we might be asked to send over our product and create a 10 minute audition video. The producers will then decide if we make it on to the next round, which is pitching to the sharks on Shark Tank. This doesn't mean that it will air, though. Approximately 20-25% of the pitches filmed in front of the sharks don't air. So it could all fall apart at the very last step.
If we get a phone call, we won't be able to tell our fans. Everything beyond casting call is confidential and must be kept under lock and key. This means our fans won't know beyond this point if we made it on to the next phase or onto the show until it airs.
MY THOUGHTS
One thing I regret was that I didn't have my husband put on the headband while I was pitching. I was going to have him demonstrate how to put it on but I forgot. It wasnt a big deal because we have photos of cute kids. 
Visuals are a key component. I came in knowing that the casting agents are not interested in taking product back with them. A great way to jog their memory of your pitch is by giving them marketing materials, such as a flyer, brochure or a pamphlet. This way they can tuck it in with your application and it will be a great talking point once they go over each applicaiton with the producers. 
I was really happy with my pitch. I stepped outside of my comfort zone and pitched my product to a casting agent. I think the biggest thing that helped me pitch my product is my experience of exhibiting at trade shows and talking to people. Trade shows are a very busy enviornment and you only get minutes to grasp an attendee's attention before they move on to another booth. That is how I approached the pitch. Get to the point of the what makes your product great right away, then talk about the story. I personally did not have everything scripted. I used my experience at the trade shows to talk about key points and made sure I talked about each key point. 
Thanks everyone
Ahavah Cook
Creator/Owner of 
Ear Suspenders